Looking for the old Kontakan site? It has been moved to Berkada.com.
Game Info

Sokoban
Classic transport puzzle game in HTML5. Push all the boxes to the goal marked with an X. On mobile devices drag the bulldozer to move it, on devices with a keyboard: use the arrow keys.
Similar Games

Car Parking
Sokoban type of game. Move the crates to the indicated spots (P).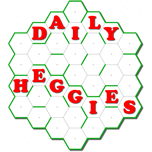 Daily Heggies
Daily puzzle game in 2 degrees of difficulty. Draw a single line that connects all cells.

Blitz Wizards
Find the object that is not in the picture in terms of color or shape. Click to start a game and cli...